Party Add-ons
Ice Cream Cup
(Chocolate or Vanilla)
$ 1.00
Additonal Pizza
Cheese or Pepperoni
(10 Slices)
$ 13.99
CapriSun Juice Pouch
$ 1.00
30 Chicken Poppers
$22.99
| | | |
| --- | --- | --- |
| | Altitude Favor Cup | $ 4.95 |
| | Altitude T-shirt | $ 6.50 |
| | 10" Cheese Sticks (14 sticks) | $10.99 |
| | 24 Garlic Knots | $22.99 |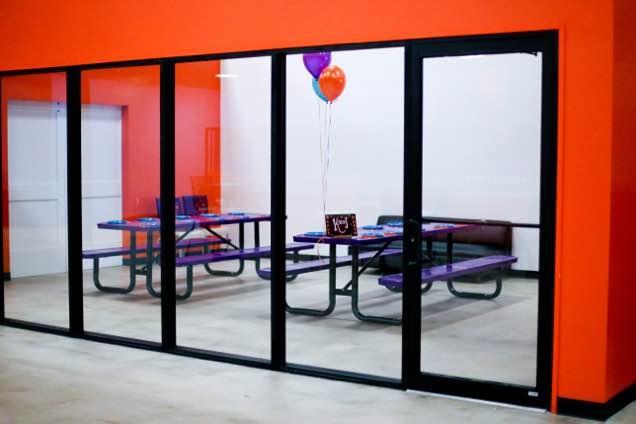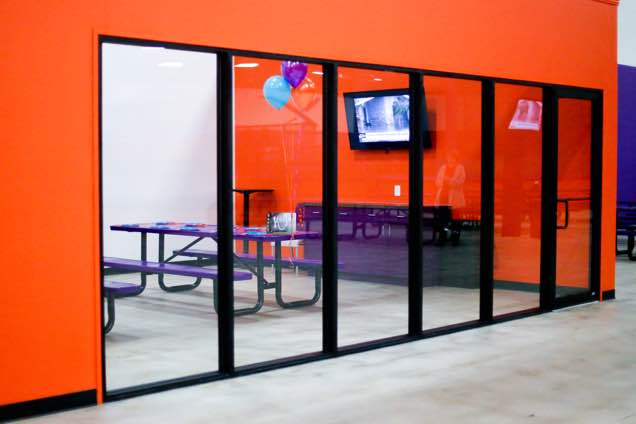 Private Room
A spacious reserved area with large viewing windows and room for jumpers and parents. Includes two picnic tables, a countertop for cake and pizza, a sofa, high table and four chairs. This is the perfect spot to decorate and personalize for your little jumper's special day.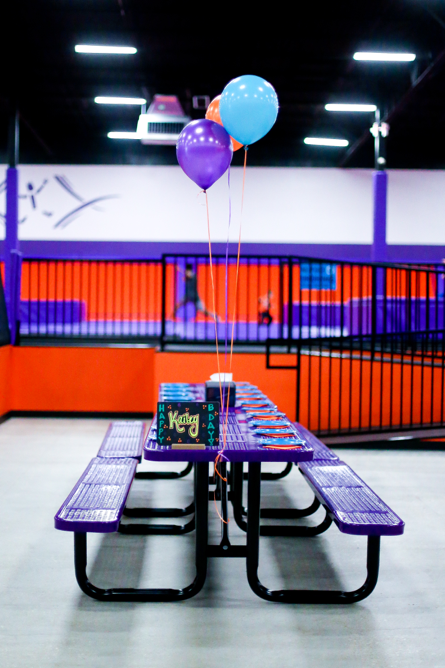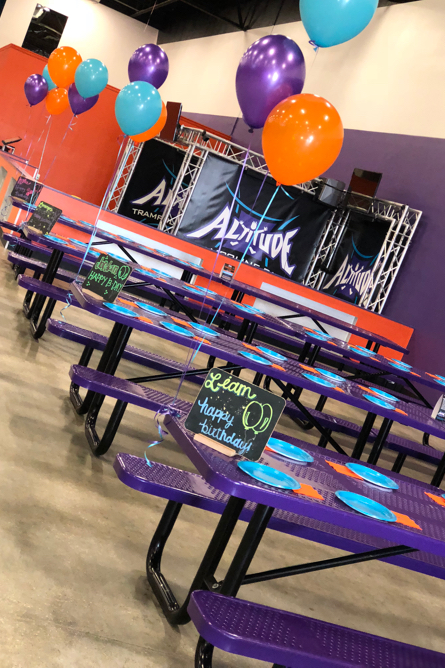 Table Party
A reserved table on the main floor of our park. Perfect for hosting your party guests while being able to see your jumpers in action!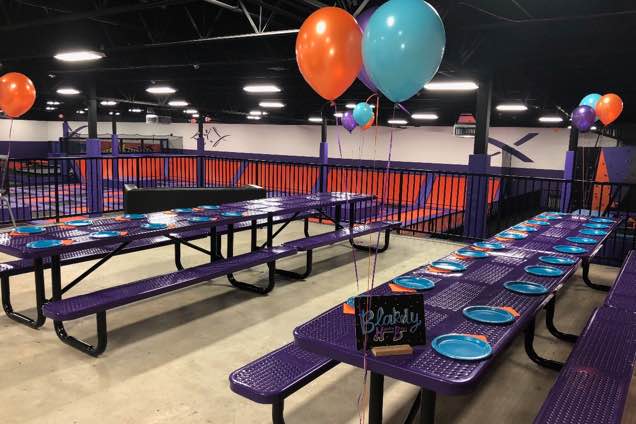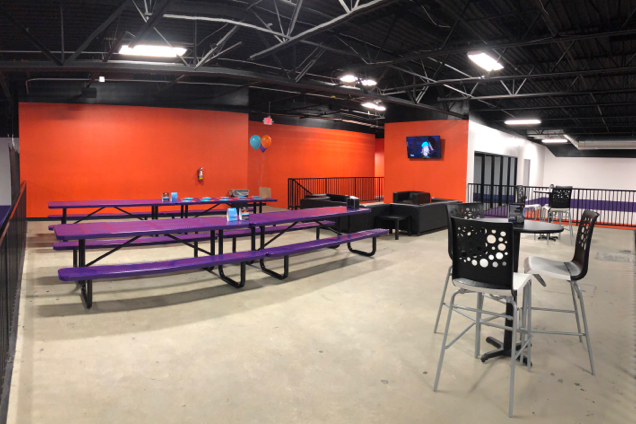 Mezzanine
Host your party upstairs on our balcony that over looks the entire park. Call us for more information on booking the mezzanine as a private area.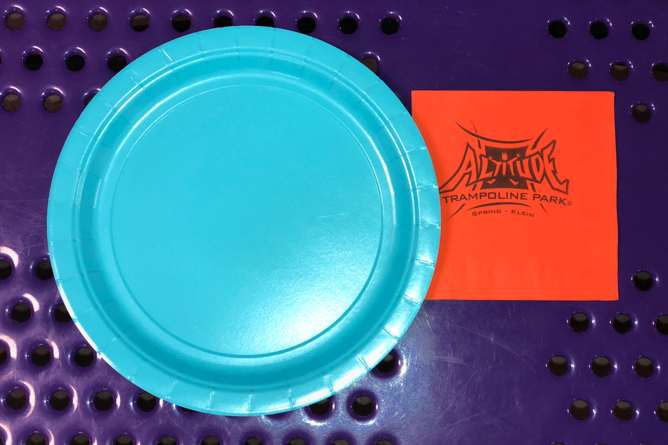 We provide all of our parties with standard decorations including; pizza and cake plates, napkins, utensils, and balloons.
No outside food or beverages allowed except for birthday cake or cupcakes with a reserved party.
The results are in, everyone loves birthday parties as Altitude Trampoline Park! Birthday parties at Altitude aren't just for kids though... we love to celebrate birthdays of all ages. Schedule your birthday parties with Altitude and let our party hosts do all of the work; from organization to setup and cleanup, parents should feel like they're able to sit back and enjoy the party as much as the kids. Even better, they should get out and jump!
---
Release Waiver
.
All jumpers of Altitude Trampoline Park must sign a waiver to participate. Jumpers under the age of 18 must get parent/guardian consent and sign-off.
Click here to fill out our online waiver so that you can head straight to the courts when you get here!