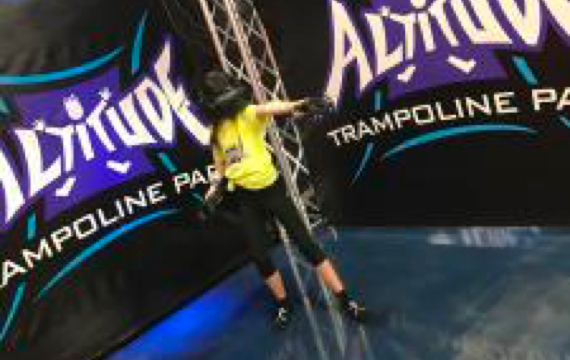 Virtual Reality is now open!
Come experience full-immersion games, worldwide destinations, escape room puzzles, and beyond. Are you ready to challenge reality? Come redefine it with us!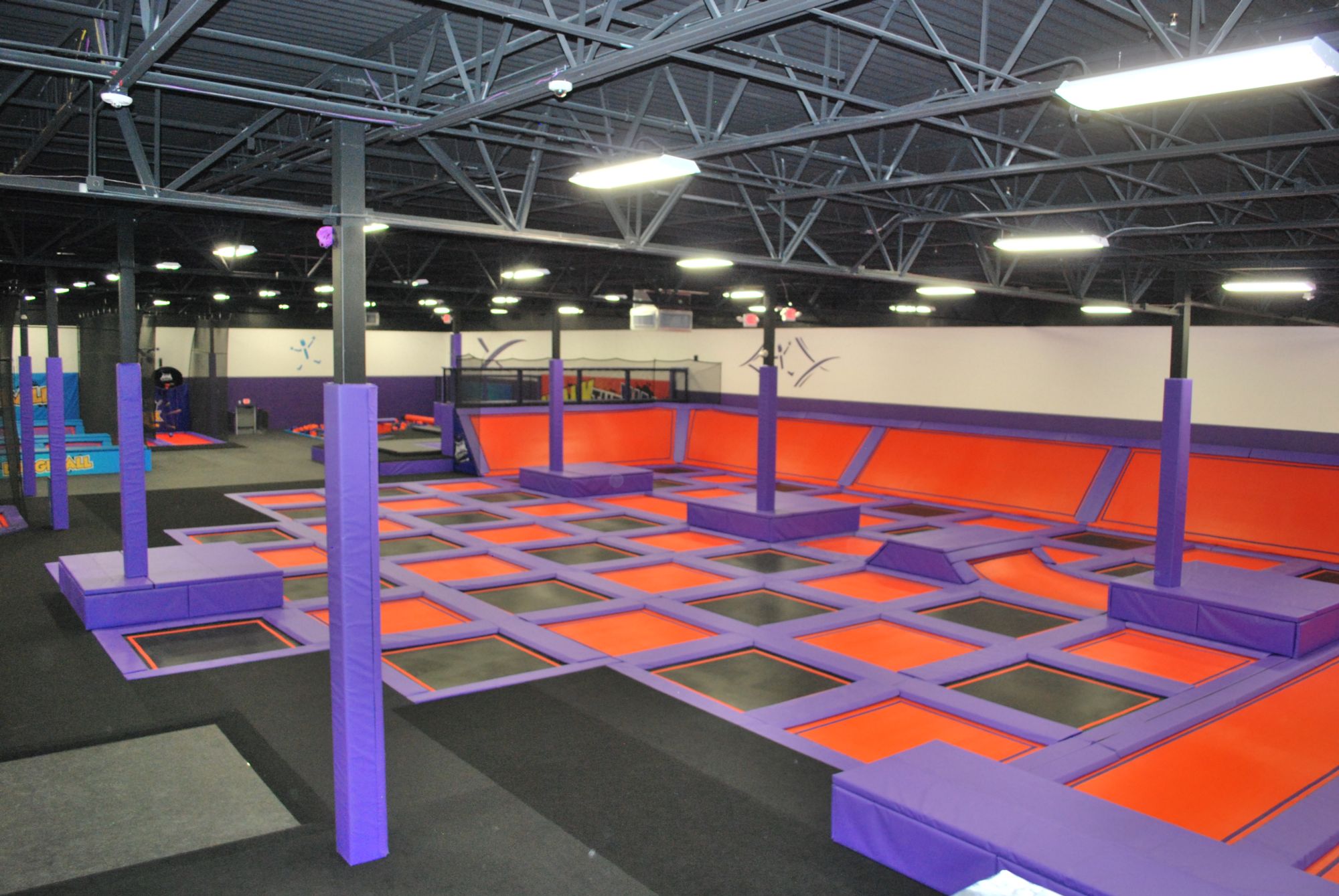 Main Court
With wall-to-wall trampolines, you'll be hard pressed to touch them all! In fact, make that a goal, come out and bounce on every trampoline and make sure they all work right! Thousands of square feet of fun for your bouncing pleasure!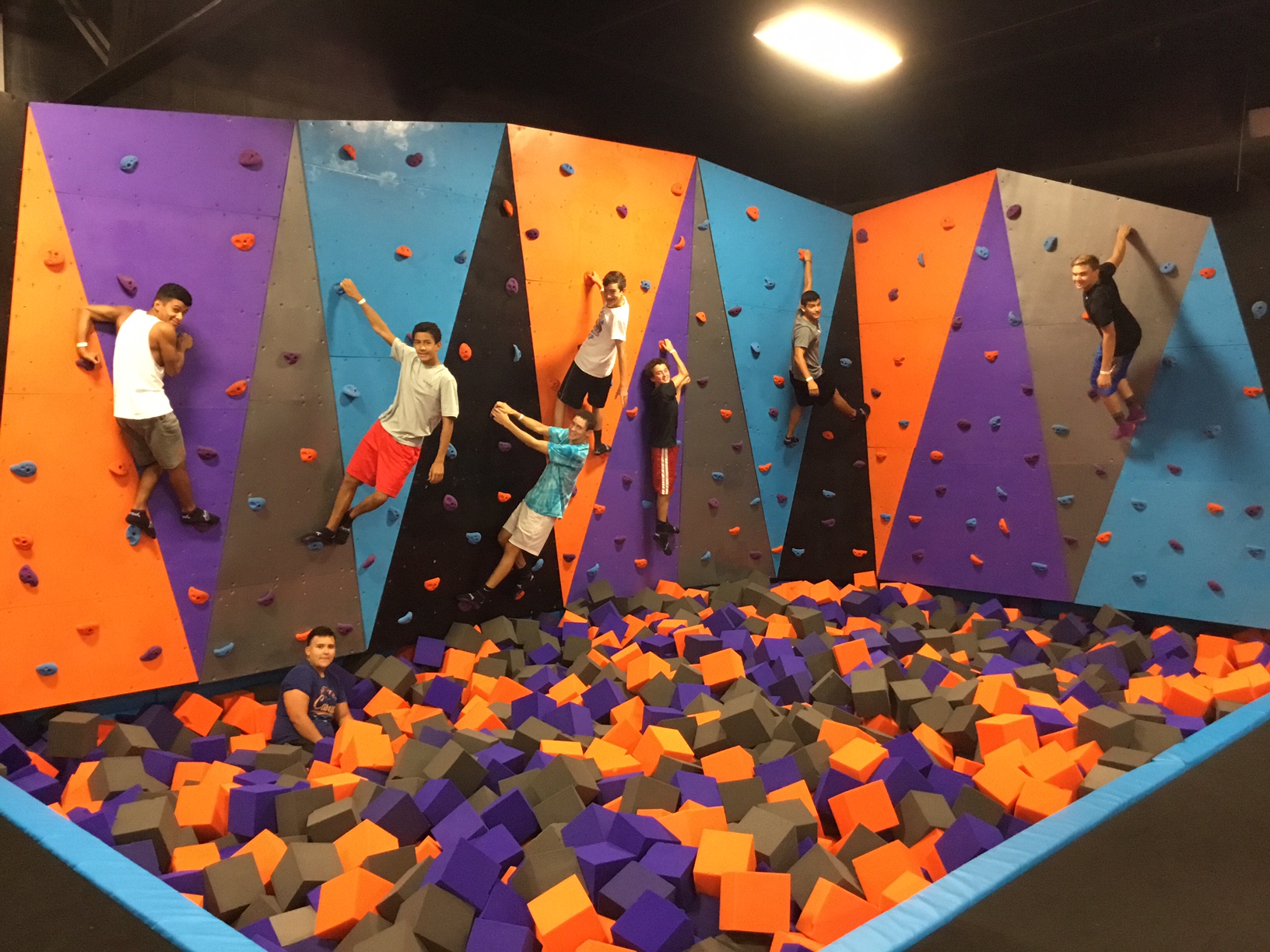 ATP Climbing Rock Wall
Altitude Trampoline Park is the only park in the area with a massive 20 ft high indoor rock wall to play on! Scared of falling? Don't be! Our rock wall is situated above a foam pit as well! The best part, it doesn't cost any extra to come and climb on the rock wall, it's included with your ticket cost!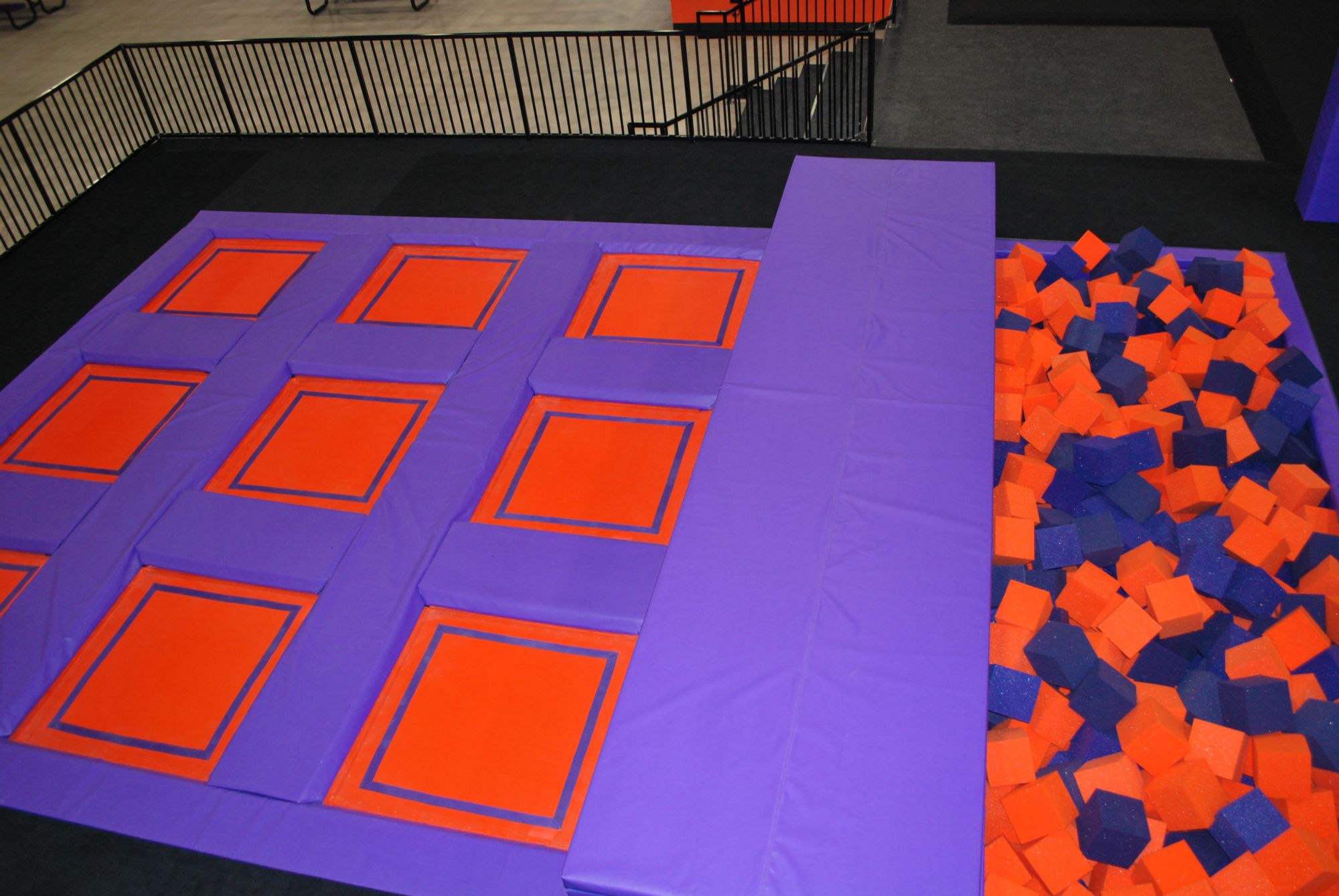 Kid's Court
Why should the big kids have all of the fun? They shouldn't! We love seeing the little ones get out and jump. Parents love the fact that we have a special area just for their little ones. With dedicated court monitors and even special Toddler Times, we want the little ones to have a safe and fun experience just like everyone else!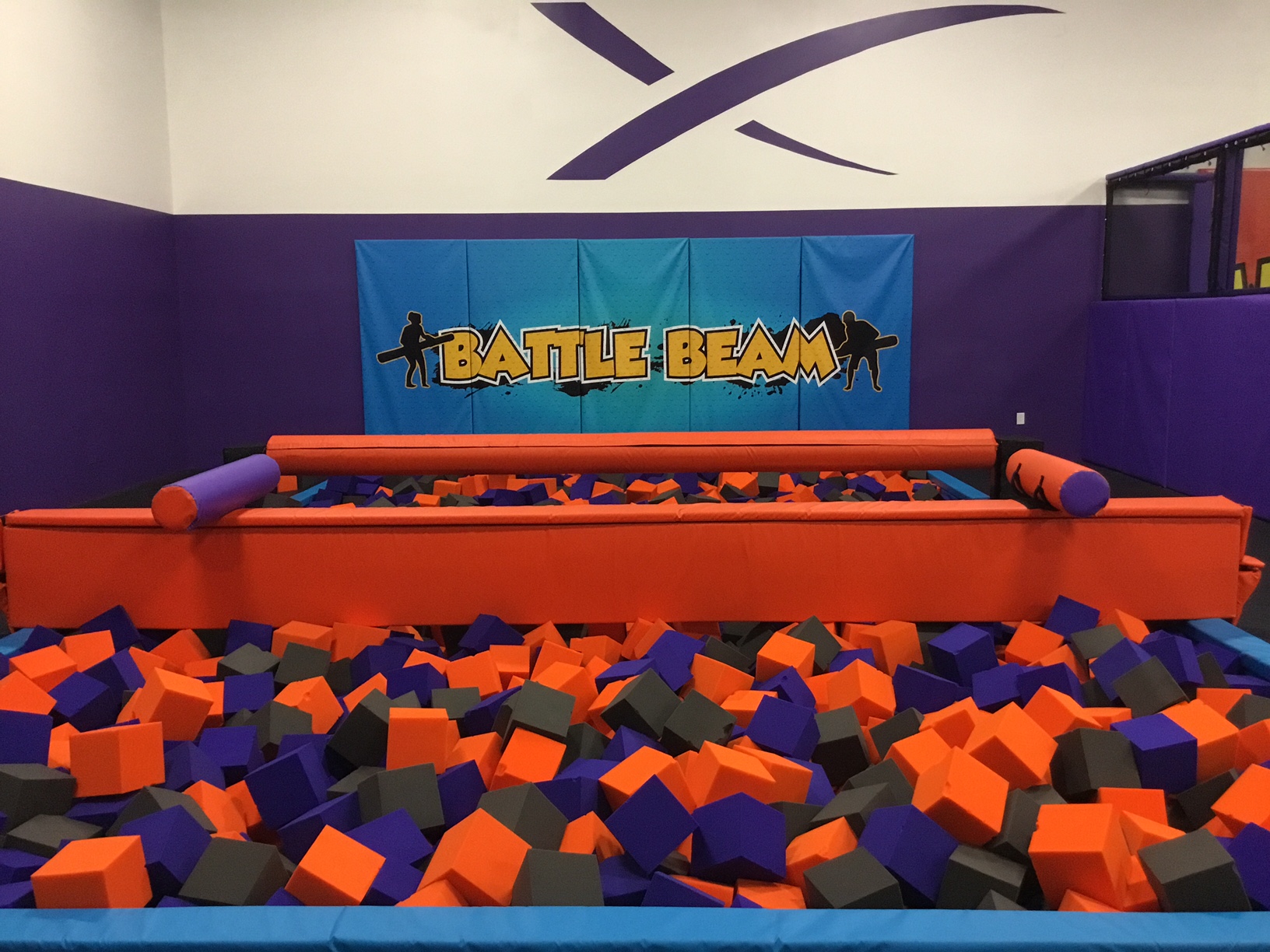 Battle Beam and Log Roll
Come check out our Battle Beam and try to knock off friend or foe into a giant foam pit! Or test your balance on the log roll!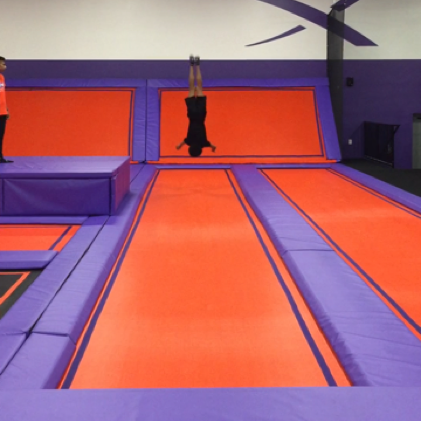 Gymnastic Tumble Tracks
Practice your cheerleading and tumbling in a safe, and easy to land, environment! You can front flip, cartwheel, and back hand-spring to your hearts content!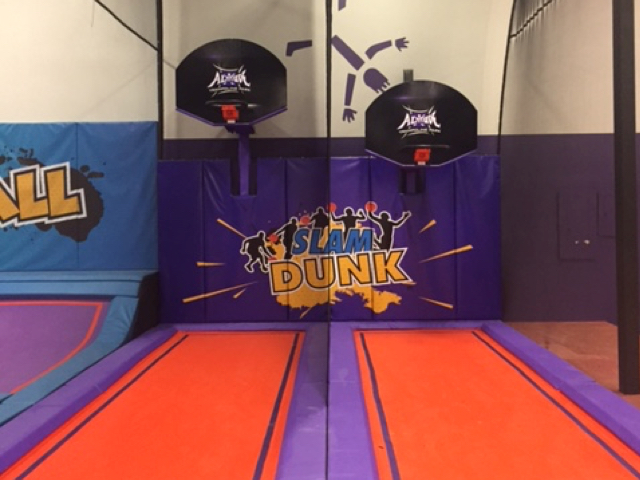 Trampoline Basketball
Have you ever dreamed of soaring though the sky and finishing with a stylish dunk? We have just the thing for you with two trampoline basketball hoops!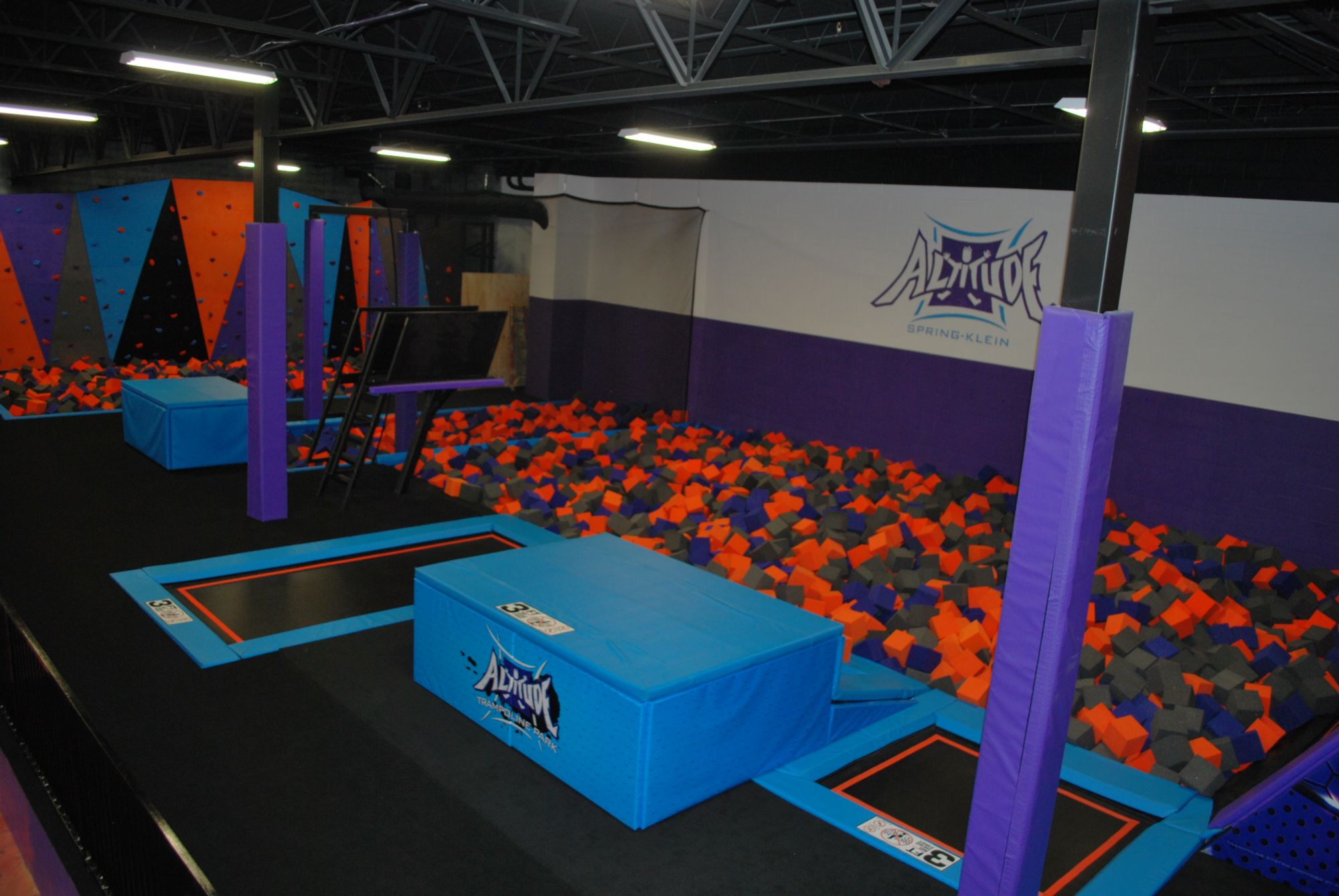 Foam Pit
Take a dive into our giant foam pit off of our Jump Platform! This massive pit, filled with around 15,000 foam cubes, can be your destination! We take pride in keeping our foam pits clean and safe for our jumpers!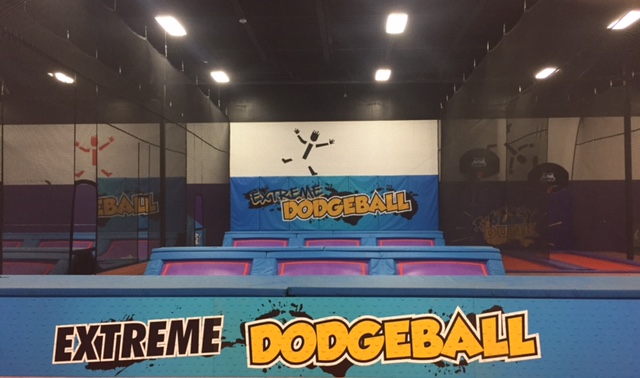 Extreme Dodgeball - we have the radical new twist on the old game!
Fitness Classes - Coming Soon!
With routines set to high-energy music, you'll be lead in a series of trampoline exercises to improve your flexibility, strengthen and tone your muscles, and give your cardio-vascular system a work-out. Click here to learn more about our trampoline fitness classes!